Michael Michaud is no stranger to these pages, with a number of prior contributions and a reputation that precedes him in the field of SETI and interstellar research at large. Among his accomplishments are a lengthy career in the U.S. Foreign Service, where he served as Counselor for Science, Technology and Environment at U.S. embassies in Paris and Tokyo, and Director of the State Department's Office of Advanced Technology. His involvement with SETI is lengthy and includes chairing working groups at the International Academy of Astronautics and numerous articles and papers. His book Contact with Alien Civilizations: Our Hopes and Fears about Encountering Extraterrestrials (Springer, 2007) is an indispensable contribution to the growing body of SETI literature. Today Michael reflects on the life of his friend and colleague John Billingham, who died on August 4 at the age of 83.
by Michael Michaud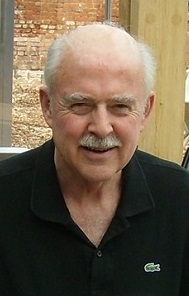 One of the true pioneers of SETI has left us. John Billingham played a major role in legitimizing the once far-out idea of searching for and communicating with extraterrestrial intelligence through the technologies of radio astronomy.
Born in England, John won degrees in physiology at Oxford, as well as the equivalent of an American M.D. from Guy's Hospital in London. He served seven years as a medical officer with the Royal Air Force, specializing in aviation medicine and physiology. A pilot, his interests then lay in flight and manned spaceflight.
Billingham came to the United States in 1963, joining NASA's Johnson Spaceflight Center. As head of the environmental physiology office, he worked on the Mercury, Gemini, and Apollo programs, and was involved in the design of spacesuits for astronauts. In 1966 he moved to the NASA Ames research center in California, rising to chief of the biotechnology division, later chief of the extraterrestrial research division, and then chief of the life sciences division.
John was first drawn to SETI by the 1966 Shklovskii/Sagan book Intelligent Life in the Universe. He worked quietly and effectively to establish SETI as a legitimate NASA activity. Patient, polite, but determined, he gave us a model of how to move big ideas to actual programs without bluster. He eventually became Acting Chief of the office for NASA's short-lived SETI program, cancelled in 1993.
In 1971, Billingham and Bernard Oliver organized a summer study of a system for detecting extraterrestrial technology through radio astronomy. The result was published a year later as Project Cyclops. While that system never was built, some of its concepts strongly influenced subsequent SETI programs.
John and I began exchanging correspondence in 1976, beginning a long collaboration on the social and policy aspects of SETI. As the chairman of the International Academy of Astronautics SETI Committee, he broadened SETI sessions at the annual International Astronautical Congress to include non-scientific and non-technical issues such as how we should organize ourselves for contact and what procedures we should follow after a detection.
As early as 1981, John was raising the questions of whether we should reply, what we should say, and who decides. Discussions at the 1987 Congress led to the drafting of the Declaration of Principles Concerning Activities Following the Detection of Extraterrestrial Intelligence (better known as the First SETI Protocol), published in 1989. John was instrumental in organizing workshops on the cultural and social aspects of contact, leading to the publication of Social Implications of the Detection of an Extraterrestrial Civilization in 1994.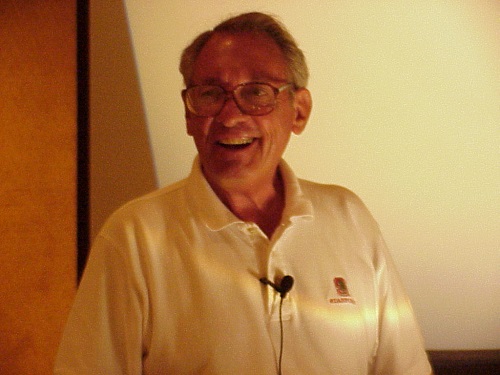 Image: SETI investigator John Billingham, whose recent death deprives the field of one of its most supple minds. Credit: SETI League.
After retiring from NASA, Billingham became Senior Scientist at the SETI Institute. He was invited to join the Board of that organization, where his title was Trustee Emeritus.
During the 1990s, Billingham and a few of his allies developed a White Paper on communication with ETI, including principles for a second protocol on transmissions from Earth. This document was presented to the United Nations Committee on the Peaceful Uses of Outer Space in 2000. Three years later, the new chairman of the Academy's SETI Study Group began an effort to improve the first SETI Protocol and to formalize the second. Differences over how to address transmissions from Earth intended to attract the attention of other technological civilizations proved unbridgeable. John and I resigned from the group in 2007.
The Active SETI issue remains unresolved. Billingham had commented long before that SETI tugs at beliefs and provokes polarization.
For a time, the California license plate on John's car read SIR SETI, a token of appreciation from his colleagues. He still is SIR SETI to me.