Sorry for the server problems the last few days, which resulted in some tinkering under the hood by people far more skilled at such things than I am. Meanwhile, those experiencing deja vu at seeing this post should take heart — there is a simple explanation. Last week I posted an earlier article about Claudio Maccone's upcoming presentation on gravitational lensing and the FOCAL mission to exploit it, but had to withdraw the post when I realized the live session, a 'webinar' organized by Ravi Kumar Kopparapu (NASA GSFC) and Jacob Haqq Misra (Blue Marble Space Institute of Science), might not be available beyond a restricted audience.
Once that was straightened out, the meeting had already occurred, but fortunately Dr. Maccone's session was recorded and is now available here. I'm going to go ahead and run the rest of that earlier post now, because most people didn't see it. Even so, and despite the fact that it was only up on the site for a few minutes, that turned out to be long enough for it to propagate, without my realizing it, to several thousand people on the email list, which is why I have to pause to explain all this.
As for Claudio Maccone, the FOCAL mission, and future uses of this resource, a few thoughts. The Sun's gravitational lens became something of an obsession of mine when I first learned about it in the 1990s. Although the physics of gravitational lensing became apparent in Einstein's work, and was indeed studied by him, it would take several decades before Sydney Liebes at Stanford worked out the mathematics and showed how a galaxy between us and a more distant quasar could focus the light of the quasar in ways astronomers could observe.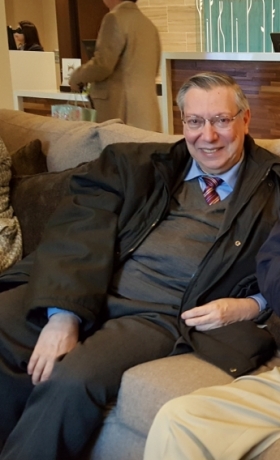 The Stanford connection persisted in the work of Von Eshleman, who as far as I know was the first to delve into whether our own Sun could be used in much the same way. As astronomers explored the concept in the 1980s, Dr. Maccone went on to conceive of a mission that could exploit lensing. The Sun bends the light of an object directly behind it (in terms of the observer) in such ways that potential magnifications are huge. Could we put a spacecraft into range of the gravitational lens (beginning at 550 AU and extending outward), to achieve unprecedented magnification at various wavelengths of another stellar system?
Image: Claudio Maccone, in a photo I snapped at one of the Breakthrough Discuss meetings in Palo Alto.
I hope you'll watch the presentation, which ranges over all aspects of gravitational lensing that Dr. Maccone has addressed in his papers and books, including not only the implications for astronomy but also the potential for using lensing to boost communications from distant interstellar probes. Anyone interested in deep space astronomy and communications will find this a cutting-edge topic, and as you might expect, one that inspires controversy. The lensing effect is real. The key issue: Can we exploit it with near-term technologies?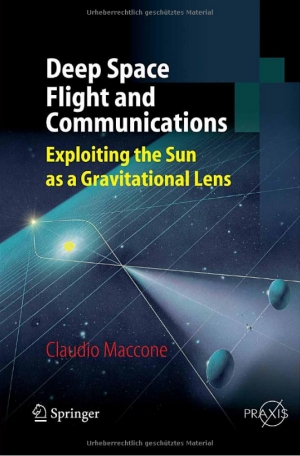 The FOCAL mission that Dr. Maccone explores in his book Deep Space Flight and Communications: Exploiting the Sun as a Gravitational Lens (Springer Praxis, 2009) and subsequent papers is a deep dive into the hardware required to find the answer.
You can imagine why an effort like Breakthrough Starshot would find gravitational lensing as interesting as it does. If we could coax huge gain out of this natural lens, we could examine a star system like Alpha Centauri at close range long before sending a spacecraft there. And once deployed, even the tiny craft envisioned by Breakthrough Starshot would have the potential for returning data to Earth via a communications 'bridge' enabled by lensing. Other astronomical uses of gravitational lensing are, as you might imagine, numerous (I for one would like to know what a FOCAL mission might achieve in studying the Cosmic Microwave Background).
Tomorrow I want to dig into some of these issues, beginning with memories of a breakfast at Princeton back in 2006 that I shared with Greg and C Matloff, where I first met Dr. Maccone.