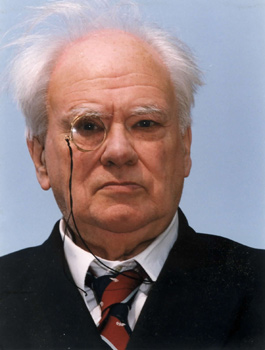 It's hard to believe that Sir Patrick Moore started his astronomy program The Sky at Night fifty years ago. Since then, BBC viewers have known where to turn for a view of things celestial, one with that particular Moore mix of savvy and amiable, eccentric enthusiasm that comes across so well in his many books. So what a pleasure to see that a set of stamps has now gone on sale honoring his work. How else would you see interstellar scenery on an postal envelope?
A news account in the Telegraph quotes Sir Patrick thus:
"I feel deeply honoured. I would like to think that we have played a part in introducing astronomy to people who would otherwise have paid no real attention to the heavens. Many years hence, philatelists will still be admiring these stamps paying tribute, not to me, but to The Sky At Night."
Can you imagine a show running for fifty years with the same host? I hate to disagree with the gentleman, having grown up reading his books, but the tribute future stamp admirers pay will be very much directed to him. Moore is a legendary figure in making our society aware of the sky, and these stamps are hardly the last honor in line for him. Kudos to the Royal Mail for extending this recognition. More on Moore here.