by Tibor Pacher
My friend Tibor Pacher is joined with me (until 2025, anyway) in our 'interstellar bet,' under the auspices of the Long Now Foundation. Trained as a physicist at the Eötvös University in Budapest and the University of Heidelberg, Dr. Pacher has been exploring ways to get across interstellar concepts to the public through venues like his peregrinus interstellar. Social networking is to some of us a new frontier, and I've asked Tibor to provide some background on what he is doing to make sure that an obscure wager develops an audience and becomes an effective teaching tool.
Yesterday I watched the movie In the Shadow of the Moon. I must admit, this was not the first time, but I wanted to capture more details and – well, it is just a great film, and, I believe, not only for space heads a 'must.' Sober and emotional at the same time, for me it is a perfect example of how the public imagination can be captured about space, in a way which shows the deeply human nature of this adventure.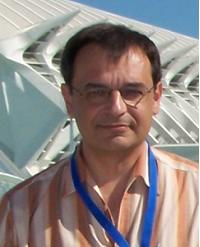 Now we have a bit different situation if we think of mastering interstellar flight. Reaching for the stars is an unprecedented challenge, even compared to the moon flights, technically as well as for our minds and souls. Start to think about it deeply and you end up inevitably with some serious questions.
But is it enough just pointing this out during a chat to encourage people to dig deeper into these topics? I do not think so. We need more, definitely, but apart from science fiction — good and bad — we have currently little at hand to attract people, especially the youth.
The Internet gives us some new and promising possibilities. Blogging is widespread and we have already some great 'deep space bloggers', while space discussion forums are also established. All this marks the beginnings of social networking, which I believe will help us in building our interstellar community. At almost no cost we have the chance to reach a broader audience with interested and passionate users. But, of course, this is only the framework. We still have to build the content, which we can now do together.
We can begin as simply as creating a group within an already established community. How can such an environment help the growth of the group? As an example, take a small albeit common feature of social networking platforms: you can – depending on privacy settings – see what happens in your network, so you become aware if some of your friends joined a group, perhaps with a catchy name, and you become interested. Of course, there are other means as well, such as advertising the group and its topics in other forums of the platform, etc.
To see how this works in real life, I decided to start such a group for our Interstellar Bet. The platform XING – operated by a Hamburg-based company – seemed to be a good choice for me. It is big and diverse – claiming to have more than 6 million members from 200 countries – and I had some good experience there already. In just two months, with some moderate advertising we are now over 100 people, with some focused discussions starting already, and the group keeps growing.
You might take a look at the 'business card' of the Friends of Long Bet 395 here – and of course, we are happy if you decide to join and help us to spread the word.
I hope we will see together the birth of new ideas, brought to light by a Long Bet 395 friend – perhaps on making a good interstellar documentary? As stated on the German webpages for In the Shadow of the Moon,
The central theme of the movie – the necessity to make dreams come true and to take risks for getting a new, responsible perspective of life on Earth – is in a new era of global uncertainty more timely than ever before.
I believe that reaching for the stars, barely at its modest beginnings with the Pioneers, Voyager and New Horizons probes, is a good cause for this theme.