Summer in Green Town, Illinois back in 1928 opened like this:
"It was a quiet morning, the town covered over with darkness and at ease in bed. Summer gathered in the weather, the wind had the proper touch, the breathing of the world was long and warm and slow. You had only to rise, lean from your window, and know that this indeed was the first real time of freedom and living, this was the first morning of summer."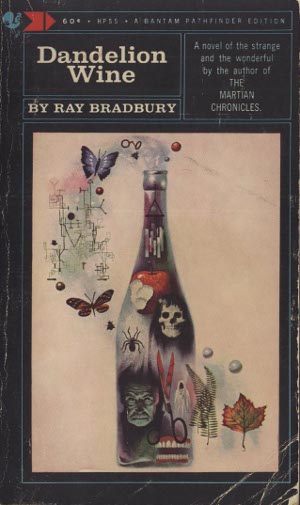 Thus the beginning of Ray Bradbury's Dandelion Wine, which I re-read not long after the author's death. With catastrophic fires in the American west and triple-digit heat along the Atlantic seaboard, summer has indeed come, and so has a brief summer holiday for Centauri Dreams. Although I won't have months ahead of me the way Bradbury's character Douglas Spaulding did, I am looking forward to a week off. This site is now approaching its eighth anniversary and I'm ready for a break, one that will give me time to catch up on reading, do necessary work around the house, and take care of a couple of speaking engagements. I also plan to have some time to do nothing but put my feet up and relax.
"The bleak mansions across the town ravine opened baleful dragon eyes. Soon, in the morning avenues below, two old women would glide their electric Green Machine, waving at all the dogs. "Mr. Tridden, run to the carbarn!" Soon scatting hot blue sparks above it, the town trolley would sail the rivering brick streets."
It's not 1928 anymore, but Bradbury somehow makes that seem irrelevant. And although I'm certainly not twelve like Douglas Spaulding, a July morning with thunderstorms brewing takes me right back to how it felt. Expect the next Centauri Dreams post on July 9, one week from today. I'll keep an eye on the site and will moderate comments when possible. Otherwise, for the next week I'll be disappearing into Green Town. See you soon.