I spent the morning working on an interesting paper about detecting 'exorings' — ring systems like Saturn's around exoplanets — while switching back and forth to Twitter and various Web sources to follow events as the Dawn spacecraft became gravitationally captured by Ceres. I have problems with so-called 'multi-tasking,' which at least in my case means I do two things at once, performing each task less effectively than if I were tackling them separately. Fortunately, I have all weekend to tune up the exorings story, and I put it temporarily aside to work on Dawn's historic arrival.
Congratulations to the entire Dawn team on the continuance of this splendid mission. We have much to look forward to as observations proceed and the orbit stabilizes. Similarly, we have the almost immediate prospect of following New Horizons in to Pluto/Charon, another case of a previously blurry object taking on breathtaking resolution as the days pass. The bounty of 2015 then opens into an uncertain future when it comes to exploring the outer system, but we can hope that the New Horizons extended mission will happen as anticipated and investigate a Kuiper Belt Object. We can also hope that the European Space Agency proceeds with its Jupiter Icy Moons Explorer without what would have been the NASA side of the mission.
Regarding Dawn, remember that the benefits of ion propulsion have never been more obvious thanks to this mission. The first spacecraft to reach orbit around a dwarf planet (at approximately 1239 UTC today), Dawn is also the first spacecraft to orbit more than one target, having explored the asteroid Vesta from 2011 to 2012 before moving on to its current location. That gives us quality data time at the two most massive asteroids in the main belt that stretches between Mars and Jupiter.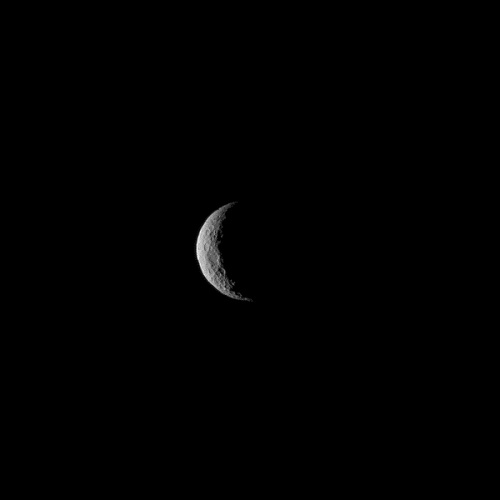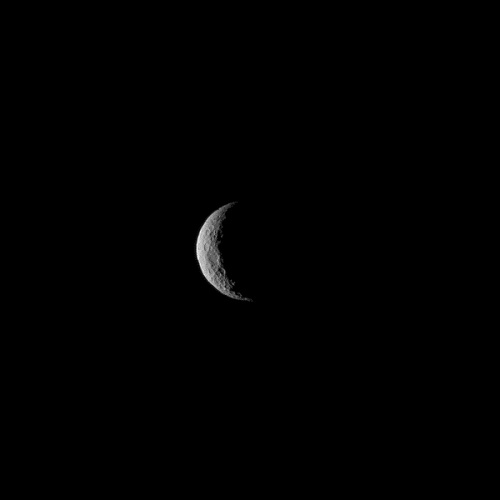 The just released image above was taken on March 1, before orbital insertion and before Dawn swung behind Ceres. The view is just a teaser for the scenery we're going to be looking at as the spacecraft begins its orbital investigations. It took seven and a half years to get here (and 4.9 billion kilometers along the route), but we now have a healthy spacecraft at its target. This image was taken about 48,000 kilometers out, at a Sun-Ceres-spacecraft angle (phase angle) of 123 degrees. The image scale here is 2.9 kilometers per pixel. We'll get new imagery in April as Dawn moves back around the near side of Ceres with respect to the Sun.