I like the theme of the just announced 2016 iteration of the Tennessee Valley Interstellar Workshop. Set in Chattanooga, TN, the meeting will convene at a local landmark, the Chattanooga Choo-Choo Hotel, which is actually built around the old railroad station made famous in the Glenn Miller tune of the same name. What better way to describe the upcoming event than what the group has chosen: "From Iron Horse to Worldship: Becoming an Interstellar Civilization." The Chattanooga event follows two previous meetings in Oak Ridge and one in Huntsville, AL, all of which I've had the pleasure of attending.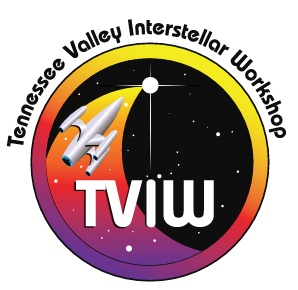 The level of engagement I've found at TVIW has made all the meetings a success, beginning with the first, in Oak Ridge, back in 2011. That one sticks in my mind because of the intense fog that hung over the mountains as I drove in the evening before. The discussions and presentations were stimulating throughout, with an emphasis on more engagement with audience members than in a formal conference. Last year, this included breakout sessions on specific topics, including SETI, worldship ecosystems and their biological implications, reverse engineering starships from science fiction, and safety issues in deep space systems.
"We are setting the table for serious discussion about humanity's future as an interstellar civilization," says John Preston, TVIW's president. "We want to provide fresh insights into the early challenges that we face while developing technology and prepare for long-term space travel."
TVIW is now seeking proposals for interdisciplinary working tracks and plenary talks, along with other content such as posters, displays of art and models, demonstrations and panel discussions. Its news release about the upcoming event says that the organization 'prefers content that is well-grounded, near-term, and practical, and that promotes future collaboration amongst its participants.' What follows is TVIW's Call for Participation, reproduced verbatim and with links to guide those interested in getting involved. The Tau Zero Foundation is pleased to be one of the sponsors of the Chattanooga meeting.
"From Iron Horse to Worldship: Becoming an Interstellar Civilization"
The Tennessee Valley Interstellar Workshop (TVIW) hereby invites participation in its 2016 Meeting, to be held from Sunday, February 28 through Wednesday, March 2 in the historic Chattanooga Choo Choo Hotel in Chattanooga, Tennessee. We are seeking proposals for working tracks, plenary talks, and any other content.
Working Tracks are collaborative, small-group discussions about a set of interdisciplinary questions on an interstellar subject. Proposals for Working Tracks are due on June 15, 2015. Once proposed, development of candidate tracks will continue until August 16, 2015. See the web site for full details.
We assume the proposer(s) will be the Working Track's technical lead and need not act as facilitator or moderator. Each Track will comprise a few hours of structured discussion and work on Monday and Tuesday during the Meeting. We expect participants in each Track to have prepared in advance for the Meeting, so that we will have productive conversations during our short time together. We anticipate that Tracks will extend existing collaborations or become the start of new collaborations after the Meeting. As with our 2014 Meeting, we expect reports from our Tracks to appear as Comments in JBIS.
Submit a Working Track proposal
https://www.tviw.us/event/tviw-2016/propose-working-track
Plenary Talks include traditional papers, lectures, and presentations. Proposals are due on August 16, 2015. Papers should be for original work that has not been previously published. The schedule allocates 20 minutes for each talk followed by 5 minutes of Q&A. Talks will be recorded on video for later distribution. Certain papers may be selected for submission to professional publications, such as JBIS.
Submit a Plenary Talk proposal
https://www.tviw.us/event/tviw-2016/propose-plenary-talk
Other Content includes anything not explicitly mentioned above. This category may include posters, displays of art or models, demonstrations, seminars, panel discussions, interviews, or public outreach events. Proposals are due on August 16, 2015. Be creative!
Submit an Other Content proposal
https://www.tviw.us/event/tviw-2016/propose-other-content
The Program Committee will send out all acceptances and rejections no later than November 1, 2015. Some decisions may occur sooner than this deadline.
TVIW is a group of interstellar enthusiasts who work together to take practical, near-term steps to advance humanity's progress toward becoming an interstellar civilization. Each TVIW Meeting is an opportunity for face-to-face collaboration about interstellar topics such as exploration, communication, and human expansion. The field of interstellar studies has been heavy with science and technology, yet going to the stars must involve and engage all aspects of human society. TVIW is interested in all fields that can contribute toward this goal and therefore encourages proposals from the social sciences, humanities, and arts. Participants are encouraged not only to present original concepts but to develop these into active projects and continuing research. The Meeting is a time for thought-provoking ideas, stimulating discussions, and boundless optimism about a future that one day will be within humanity's reach.
Let's have a great Meeting!
Les Johnson
General Chairman, 2016 Tennessee Valley Interstellar Workshop
Contact the Program Committee
program-committee-2016@tviw.us
TVIW Web Site
https://www.tviw.us
JBIS abbreviates Journal of the British Interplanetary Society.
The TVIW is incorporated in the State of Tennessee as a public-benefit, non-profit scientific education organization, recognized as tax-exempt under chapter 501(c)(3) of the US Internal Revenue Service. Contributions to TVIW are tax-deductible to the extent provided by law.