A new observational campaign for Proxima Centauri, coordinated by Guillem Anglada-Escudé (Queen Mary University, London), is about to begin, an effort operating under the name Pale Red Dot. You'll recall Dr. Anglada-Escudé's name from his essay Doppler Worlds and M-Dwarf Planets, which ran here in the spring of last year, as well as from Centauri Dreams reports on his work on Gliese 667C, among other exoplanet projects. Pale Red Dot is a unique undertaking that brings the public into an ongoing campaign from the outset, one whose observations at the European Southern Observatory's La Silla Observatory begin today.
The closest star to our Sun, Proxima Centauri was discovered just over 100 years ago by the Scottish astronomer Robert Innes. A search through the archives here will reveal numerous articles about the red dwarf and the previous attempts to find planets orbiting it. I'll point you to a round-up of exoplanet work on Proxima thus far next week, when my essay 'Intensifying the Proxima Centauri Planet Hunt' will run as part of Pale Red Dot's outreach campaign. For now, the short summary is that we can rule out various planet scenarios around Proxima, but the possibility of a rocky world in the habitable zone is definitely still in the mix.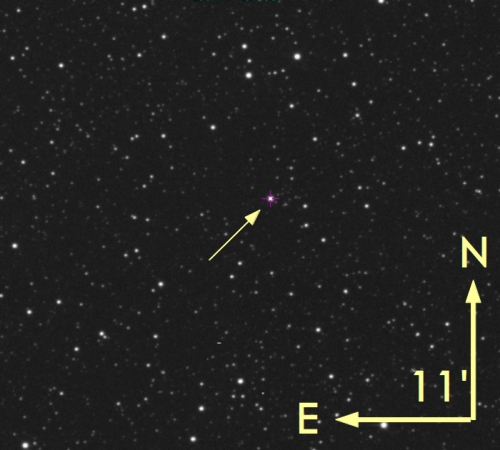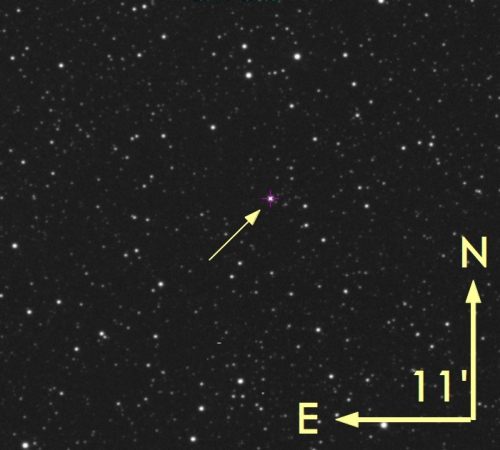 Image: First images of Proxima from the Las Cumbres Observatory Global Telescope Network at Cerro Tololo Inter-American Observatory, Chile.
Pale Red Dot today begins a two and a half month campaign that will run through April using the HARPS spectrograph at ESO's 3.6-meter telescope at La Silla (Chile). The method here is radial velocity, looking for those infinitesimal Doppler signals showing the star's motion as affected by planetary companions. These RV studies thus add to the earlier work done by Michael Endl (UT-Austin) and Martin Kürster (Max-Planck-Institut für Astronomie), who studied Proxima using the UVES spectrograph at the Very Large Telescope in Paranal.
But Pale Red Dot's HARPS data will be complemented by robotic telescopes around the globe, including the Burst Optical Observer and Transient Exploring System (BOOTES) and the Las Cumbres Observatory Global Telescope Network (LCOGT). These automated installations will measure the brightness of Proxima each night during the observing campaign, helping to clarify whether any RV 'wobbles' of the star are caused by a planet or by events on the stellar surface. After thorough data analysis, the results will be submitted to a peer-reviewed journal.
The public outreach aspect of Pale Red Dot is compelling. Anglada-Escudé explains:
"We are taking a risk to involve the public before we even know what the observations will be telling us — we cannot analyse the data and draw conclusions in real time. Once we publish the paper summarising the findings it's entirely possible that we will have to say that we have not been able to find evidence for the presence of an Earth-like exoplanet around Proxima Centauri. But the fact that we can search for such small objects with such extreme precision is simply mind-boggling.

"We want to share the excitement of the search with people and show them how science works behind the scenes, the trial and error process and the continued efforts that are necessary for the discoveries that people normally hear about in the news. By doing so, we hope to encourage more people towards STEM subjects and science in general."
To communicate the process, Pale Red Dot will use blog posts and social media, with essays from astronomers, scientists, engineers and science writers on the site's blog. To keep up with the social media updates, use @Pale_red_dot on Twitter for the project account, and you'll probably want to check the hashtag #PaleRedDot as well. I also want to mention (and this will be in my article next week) that David Kipping's transit studies of Proxima using the Canadian MOST (Microvariability & Oscillations of STars) space telescope are continuing, and beyond this we have another gravitational microlensing possibility as the star occults a 19.5-magnitude background star this February. Proxima Centauri, 2016 looks to be your year, and perhaps it's also the year we find out for sure whether there is a planetary system so close to our own.