New Horizons continues to push our limits, revealing new sights as it makes its way through the Kuiper Belt enroute to a January 1, 2019 encounter with the KBO 2014 MU69. No object this far from the Sun has ever been visited by a spacecraft. Adding further interest is the unusual nature of the target, for MU69 is thought to be a contact binary, two independent bodies that have touched (comet Churyumov–Gerasimenko is likely a contact binary as well). The beauty of this kind of exploration, of course, is that we so often get surprised when we reach our destination.
Below is an image of NGC 3532, also known as the Wishing Well Cluster, an open cluster in the constellation Carina that has its own place in our observational history, becoming the first target ever observed by the Hubble Space Telescope. That was in May of 1990; this is New Horizons' view in December.
The Wishing Well Cluster is a naked eye object for southern hemisphere observers, one of the most spectacular clusters of its type. It's worth noting that astronomer John Herschel (1792-1871) considered NGC 3532 one of the most beautiful clusters in the sky, describing "several elegant double stars" during a residence in southern Africa in the 1830s. The New Horizons image below doesn't bring out its aesthetic appeal (see the following image for that), but it's stirring nonetheless when we consider how far from home the image was made.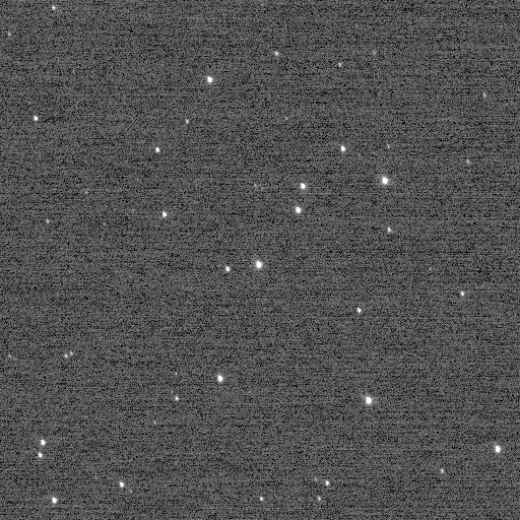 Image: For a short time, this New Horizons Long Range Reconnaissance Imager (LORRI) frame of the "Wishing Well" star cluster, taken Dec. 5, 2017, was the farthest image ever made by a spacecraft, breaking a 27-year record set by Voyager 1. About two hours later, New Horizons later broke the record again. Credit: NASA/Johns Hopkins University Applied Physics Laboratory/Southwest Research Institute.
Here we're seeing the work of New Horizons' Long Range Reconnaissance Imager (LORRI), taken when the spacecraft was 6.12 billion kilometers (40.9 AU) from Earth. And yes, that puts it further away than Voyager 1 was when it took the 'Pale Blue Dot' photo back in 1990 — Voyager at that time was 6.06 billion kilometers away. Because the Voyager cameras were turned off not long after that image was made, its distance record for images has stood until now.
By way of comparison, and in the spirit of the great John Herschel, here's the Wishing Well Cluster in all its glory in an image from the European Southern Observatory's La Silla site, using the Wide Field Imager instrument.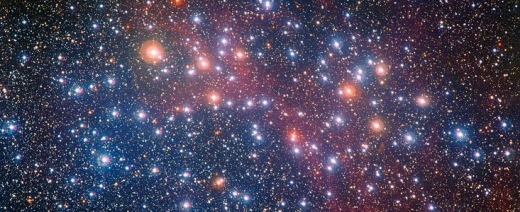 Image: The MPG/ESO 2.2-metre telescope at ESO's La Silla Observatory in Chile captured this richly colourful view of the bright star cluster NGC 3532. Some of the stars still shine with a hot bluish colour, but many of the more massive ones have become red giants and glow with a rich orange hue. Credit: ESO/G. Beccari.
Two hours after the Wishing Well image from New Horizons, LORRI set still another distance record, imaging Kuiper Belt objects 2012 HZ84 and 2012 HE85. The spacecraft's travels in the Kuiper Belt will be replete with observations of KBOs other than MU69, although none will be approached nearly as closely as the latter. This update from JHU/APL tells us that the plan is to observe at least two dozen KBOs, dwarf planets and Centaurs, hoping to determine their shapes and examine their surface properties, while likewise looking for moons and rings. Meanwhile, measurements of plasma, dust and the neutral-gas environment in this region proceed, useful data for future missions to the heliosphere and beyond.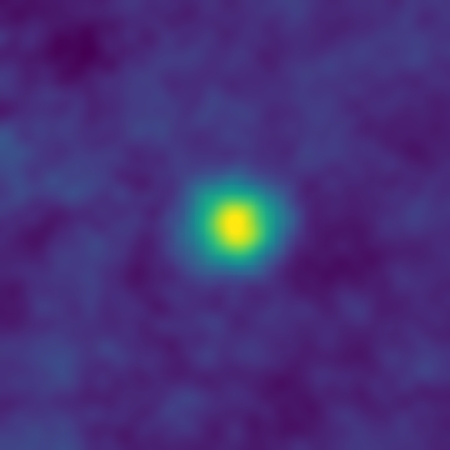 Image: With its Long Range Reconnaissance Imager (LORRI), New Horizons has observed several Kuiper Belt objects (KBOs) and dwarf planets at unique phase angles, as well as Centaurs at extremely high phase angles to search for forward-scattering rings or dust. This December 2017 false-color image of KBO 2012 HZ84 is, for now, one of the farthest from Earth ever captured by a spacecraft. At the time it was among the closest observations yet made of the mysterious, distant objects known as KBOs. Credit: NASA/Johns Hopkins University Applied Physics Laboratory/Southwest Research Institute.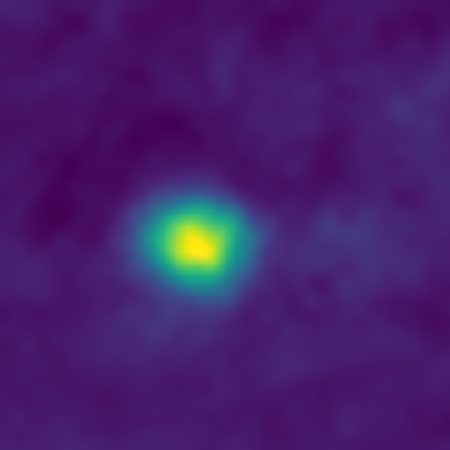 Image: A second KBO image. Here, New Horizons' range to the KBO 2012 HE85 was only 51 million kilometers, or 0.34 AU – closer than the planet Mars ever comes to Earth. Credit: NASA/Johns Hopkins University Applied Physics Laboratory/Southwest Research Institute.